Low-code case management platforms give lawyers the tools to build processes, workflows, automation and client portals that would otherwise require traditional software development and programming.
These platforms provide friendly interfaces that enable non-technical people to build complex outputs via configurable pre-sets, drag-and-drop visual design canvases and other similarly easy to configure interfaces.
Here's our top seven ways in which low-code case management platforms such as Sharedo can make law firms more agile, efficient and competitive.
Let's start with the most obvious benefit you'll positively feel when using low-code platforms. With all of the functionality heavy-lifting taken care of for you, you'll be able turn your projects from idea to reality within a fraction of the time.
Without the need for complex and time-consuming coding, fast really means fast. Studies from the likes of Redhat found that low-code platforms help reduce project development times by 90%.
It goes without saying that time to market offers a huge competitive advantage for law firms.
​
Read how Zego Insurance went live with their new FNOL solution within just six weeks using Sharedo.
Your legal case management system will need to continually evolve in-line with your ever-changing business processes and client needs.
With low and no-code platforms such as Sharedo, making these enhancements becomes easier and quicker, with little or no requirement for in-house programming skills.
Not only that, but the Sharedo platform is being continually enhanced to make that process even easier.
Sharedo's low-code approach means it's easier and quicker to update your processes to meet changing client needs. For example, its Visual Workflow Builder allows law firms to dynamically build and adapt processes to quickly meet ever-changing requirements.
Again, low-code platforms provide subject-matter experts complete control to do this themselves, making pivoting to client and market changes much less of a headache than it used to be.
04 PEOPLE POWER - YOU DON'T HAVE TO BRING AN ARMY TO EVERY PROJECT
Gone are the days when you need to assemble an army of people to implement new projects and innovations.
No-code features mean that platforms like Sharedo can empower small dynamic teams to create things like client portals or new workflows.
This means your in-house IT experts can turn their attention to other important tasks instead.
Document collaboration, knowledge sharing, milestone visibility and shared work portfolios are just some of the ways that Sharedo allows your teams of lawyers to seamlessly work together.
Low-code platforms give the opportunity to effect massively positive organisational change - a topic we're exploring at this year's British Legal Technology Forum.
06 AN INCUBATOR FOR INNOVATION
We've already established that you don't need to be a programmer to achieve most of your law firms needs with low-code platforms.
Now that your teams can build things that previously took a lot of time and additional resources to make happen, we've found this creates a stronger culture of innovation.
The reduced time and attention on coding makes space for a greater focus on building solutions to address key problems. When your platform empowers individuals to own more is when innovation truly flourishes.
Little to no-code means a lot less budget allocation to in-house software development, much of which was often just to maintain the status quo with your systems.
When adopting a single platform like Sharedo, law firms also reap cost savings through the reduction of multiple licenses and subscriptions.
But possibly the greatest cost savings of all comes from the countless daily efficiencies your people benefit from when using no-code platforms. Automating repetitive tasks, standardising workflows and processes and self-serve functionality can significantly boost your 'lawyering' capacity.
Law firms using Sharedo free up budget and time so that they can do – and bill – more than in the pre-no-code era.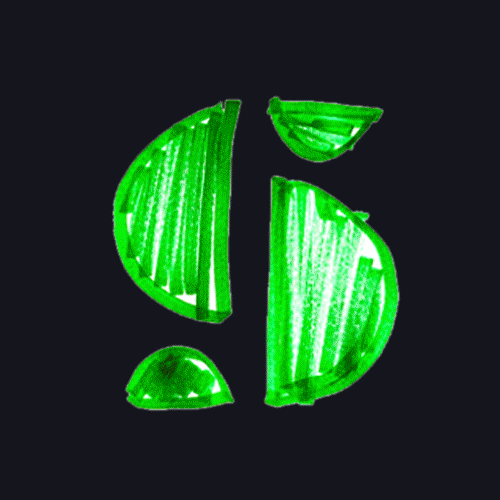 At Mosmar, we recognise the need to focus on the end user experience but know this can sometimes come at the cost of significant development effort. With this in mind, here are some reasons why we think ShareDo is a game changer for Australian law firms.
Precedent configuration is simple and low code, via an intuitive interface that enables quick access to all Sharedo data fields for document configuration.
Automated content blocks mean reusing common content across multiple precedents – a huge time saver when it comes to updating and maintenance.
Document Browser feature enables "at a glance" access to all the automation – no more scrolling through lengthy precedents to make changes
Sharedo workflows are modular and re-usuable (think lego blocks of flow) – goodbye to single path workflows which are rigid and inflexible.
The visual designer interface is simple to use via drag & drop of common tasks and automated steps.
Testing of flows is a serious game changer, with tracking and reporting as the user moves through the flow - "what you see is what you get".
Sharedo ships with solution accelerators to get a project up and running super fast – no more building standard law processes from scratch (which we've done many times!).
Sharedo configuration is hierarchical, meaning common fields/templates/workflows/key dates and other elements can be configured to trickle down to sub layers (think master and sub matter types).
There is no mistaking the fantastic lawyer, partner and secretarial experience of Sharedo – it's modern and slick and easy to use.
However, as subject matter experts in legal technology, what interests us the most is the journey of the IT and Knowledge departments to implement and maintain the solution. And this is where we see Sharedo kicking some serious goals.
Mosmar is an Australian based legal technology company partnering with us to deliver outstanding projects in this region.
Last month, we launched our new video series called talking you behind the scenes at Sharedo to gain insights and news directly from the team.
​
Follow us on LinkedIn or YouTube to watch each episode as they land. In the meantime, you can view the first two by clicking on the videos below.
FOLLOW US ON LINKEDIN AND YOUTUBE:
A NEWSLETTER DESIGNED TO HELP YOUR LAWYERS DO MUCH MORE.
Thank you for reading
We hope you found our newsletter useful and insightful. Please let us know what you think and what you'd like to hear from us about next - we'd love to hear from you.
© 2023 Sharedo - a slicedbread company - Case & Matter Management - Privacy Policy