#1
- February 2023 - Tech Done Right Edition
HOW TO KEEP YOUR LAWYERS HAPPY WITH TECH DONE RIGHT
Let's hit the ground running with our first dedicated edition of ShareDoMore for Australian legal professionals.
​
Carry on scrolling to learn more about our exciting new partnership with Mosmar or jump straight to any one of our fresh new articles.
DO MORE AS A 'DIGITAL FIRST' LEGAL FIRM.
Watch our new film to learn how to build a better case with a single flexible platform like Sharedo.
SMARTER, FASTER CMS IMPLEMENTATION
Case Management Systems are big, complex and time-consuming to implement - until now.
12 WAYS TO MAKE YOUR LAWYERS HAPPY
Learn how you can transform your business and empower your legal professionals to excel.
2022 was our biggest year to date for onboarding new law and insurance firms to the Sharedo platform, unlocking thousands of extra hours for their people to do more with their time.
​
We're kicking off the year by launching our new brand film. Titled 'Do More', it's designed to convey the energy and story of why legal firms around the world are gravitating to our flexible case management platform.
​
Click below to play the film.
For over 15 years, Mosmar has been a trusted advisor to the legal technology industry. Mosmar provides cutting-edge solutions for document generation, workflow management and custom services that streamline legal processes and maximise productivity whilst minimising risk.
The Mosmar senior consulting team have previously worked in law firms, including CEO, Rebecca Painter, who was the IT Director at a large firm. The Mosmar team is unique in that they have insight into the technology pain points faced by law firms and with this deep understanding, they have developed a suite of solutions and service offerings for firms of all sizes.
I am thrilled to announce Mosmar's partnership with ShareDo. The team at ShareDo are trailblazers in the case management space - and are a really great bunch of people! I have followed their journey since they started in the UK and I am so excited to partner with them to introduce the amazing ShareDo platform to Australian law firms which will revolutionise legal process management. ShareDo is the perfect addition to Mosmar's range of tech solutions for the legal industry.
REBECCA PAINTER, CEO, MOSMAR
SMART IMPLEMENTATION. NOW 50% MORE RAPID.
Tech "done right" can play a huge role in enabling lawyers to streamline and super-charge performance. It's why our platform helps thousands of lawyers be more efficient and achieve super-human results to out-perform their competitors.
Implementation of enterprise platforms are typically big, complex and time-consuming to undertake. This is why we made it our goal to reduce our onboarding processes by half by the end of last year. Key operational activities that were introduced to speed the implementation process include:
A mix of new and improved Solution Accelerators with 'out-of-the-box' configuration for all common legal work.
Visual Workflow Modeller to enable zero-code configuration of workflow, reducing the time to create workflows by more than 50%.
Expansion of our Professional Services Team to support increased demand and response-times to client requirements.
Thanks to people power, we're delighted to say that we hit this target slightly ahead of plan. This means Sharedo is typically the fastest "out-of-the-box" enterprise-level CMS in the legal sector today.
EMPOWERING LEGAL PROFESSIONALS WITH TECH DONE RIGHT
Ben Nicholson
Co-founder, Sharedo
Your brightest professionals will be passionate about their chosen careers. But they'll often need to wear many hats and handle tasks that don't require a legal degree or the experience gained over years of practicing law.
​
These "distractions" will at best diminish their billable hours or client relationship building, but will at worst diminish their love for the firm. For these reasons empowering legal professionals should be at the heart of our legal operations mindset.
​
To understand how we might best empower our fee earners we need to focus in on three different elements.
Using the data from Sharedo, methodologies such as Lean Six Sigma can be applied to determine the value and non-value add activities that are being performed in the system.
​
Identifying non-value adding activities - those that clients are unwilling to pay for directly or indirectly - and eliminating them either via process change or automation can significantly improve the value that clients receive. It also improves your ability to provide a competitive and quality service to your clients.
Legal professionals are hired primarily for their expert knowledge, creativity, ability to build client relationships and the ability to draw expert based opinions from limited information.
Legal training and experience allows them to perform skilled tasks, such as identifying points of weakness in an opposition, and identify technical challenges in contracts and negotiating settlements.
​
Identifying tasks that take them away from these core functions is critical for implementing the efficient and effective legal operations required to bring client value and succeed in a highly competitive market.
Using data captured during activities that are performed correctly can allow identification of sticking points in the process.
It also reduces the overhead on legal professionals by applying corrective measures to those processes and practices that are causing them additional work.
Our challenge then is to design our services to maximise the "lawyering" that legal professionals are able to do, and provide appropriate support to ensure that non legal activities are delivered to the same high quality standards.
Since Sharedo has been designed for the single purpose of making legal process more efficient, it contains hundreds of rich features to make life easier!
TWELVE QUICK WINS TO MAKE YOUR LAWYERS HAPPY
01 GO PAPERLESS AND SHARE FILES SEAMLESSLY
Electronic files are a faster and easier mechanism for providing legal services than traditional paper. Documents can be searched for, shared and collaborated on in real time and can be securely accessed from anywhere using cloud based technologies such as Sharedo.
​
Seamlessly store documents to your document repository tool

Use Sharedo virtual data rooms to securely share and collaborate on documents

Use workflow to trigger actions based on the upload of documents

Initiate automated chase processes for documents that have missed their deadline
The Sharedo delegation functionality allows you to delegate a task or part of a task to another user whilst keeping accountability and ownership of the task.
This allows fee earners to hand off tasks to colleagues with different skill sets without losing sight of progress or visibility of the outcome.
Keeping track of your billable and non-billable hours can be challenging. Sharedo offers sophisticated time recording functionality that enables fee earners to log time with little or no effort.
​
Delight your legal professionals by taking away from them the burden of time recording and allow Sharedo to automatically stop and start timers or automatically logging time when they are completing certain tasks.
Use Sharedo's work disaggregation capability to make sure your legal professionals receive the right tasks at the right time. This will ensure legal professionals are working on the activities where they add the most value to your clients.
​
Use Sharedo competencies to define the skills of your users and teams

Smart allocation rules use the context and complexity of the work to determine who the most appropriate resources are and make sure your legal professionals are receiving skill appropriate work.

Round robin and 'busyness' capabilities allow you to allocate tasks based on resource workload as well as capability

Set up centralised teams to deal with common processes allowing standardisation and the ability for the legal teams to focus on applying their valuable expertise to legal activities and client relationships

Allow senior legal professionals to reduce risk and to mentor and guide their colleagues using complexity based approval processes
Use our e-signature capability to speed up the ability to get final documents signed off. Integration with DocuSign allows fee earners to share documents with clients and third parties and receive signatures online.
Using our work management tools and screens allows legal professionals to quickly gain an oversight of the progress of work on a specific matter, or to gain a holistic view across their teams work portfolio.
​
Our out-of-the-box reports can be used to view the workload of different team members and to drill down into the detail of individual tasks or cases. Work is prioritised by due date enabling team members, helping to understand when tasks need to be completed and to ensure that client SLA's are met.
Reporting to you clients should be a simple task. However, we have all seen legal professionals spending significant portions of time on extracting or manipulating data to provide custom client reports.
​
Implementing Sharedo gives your fee earners the freedom to capture the specific data points required for client reporting, without requiring the overhead of creating specific work types or processes. Clients can either self-serve via the external portals, or reports can be produced from our powerful data warehouse capability. The modern API structure of the system also allows data to be pushed or pulled through into client systems, allowing your processes to be fully integrated with theirs.
09 AUTOMATION AND SMART CONTROL
Sharedo's rich document automation functionality allows legal professionals to focus on the parts of precedents that require their legal acumen, rather than focusing on standard clauses or the formatting of a document.
​
Author
Author pre-defined precedents using our integrated Word app downloaded from the Microsoft App Store.
​
Automatically vary content
Sharedo precedents pull in data from your matter and use smart content to hide and show content based on work type, complexity or other factors.
At Sharedo, we recognise that the key to a successful digital work management platform is the agility to meet the demands and different working styles of businesses. After all, nature does not turn out its work according to a single pattern; it prides itself upon its power of variation (yeah, I may have borrowed that line).
​
If you want to keep the conversation going, and yes, I love to talk about this stuff, then please do drop us a line.
Write it once!
Smart content and content blocks can be used to significantly reduce the operational overhead of maintaining a large volume of precedents
​
Clause bank
Fee earners or document authors can create or maintain predefined legal clauses or text
Integrate into your existing infrastructure
Take advantage of our O365, DocuSign, iManage and SharePoint integration to seamlessly integrate your fee earners experience of generating, storing and sharing documents
10 IMPLEMENT SMART WORKING
Legal professionals can take advantage of our powerful smart plan technology to automate areas of the legal process that are repeatable or require additional oversight. Where processes can't be fully automated our dynamic workflow engine can assess the type and complexity of work and provide tasks, activities and checklists that allows users to execute their workload in the most efficient way.
For every activity that is produced in the system helpful calls to action are added to present the user with the right piece of the application in which to perform the action. Documents and emails can be automated including chasers for information or documents required from the client or third parties.
11 SHARED
SERVICE CENTRES
Many legal professions find themselves spending time on tasks that are often administrative and common across multiple work types. Typical examples of this are the matter inception process, conflict or AML checks, inbound post.
Implementing a shared service centre using Sharedo is an excellent way to centralise common processes and provide relief for your fee earners from these non-legal tasks. This provides them with up-to-date information about progress.
Sharedo also delivers the infrastructure and security to share workload with outsourcing providers, allowing you to further allow your fee earners to focus on their core skillsets and to make use of lower cost resource.
Use the many collaboration tools in Sharedo to allow your teams of lawyers to seamlessly work together. This is just a sample of some of the ways you can collaborate using Sharedo:
​
Shared view of work
A secure shared view of work and matter portfolios allows teams, departments and individuals to share and re-allocate work.
​
@Mentions
Use social media style mentions to notify colleagues of changes or comments on a file – choose to receive in app or email notifications.
Milestone visibility
Use key dates to share key milestones on your matter amongst colleagues and use our configurable plan views to share these.
Collaborate
Collaboratively work on documents for your case either internally with colleagues or externally with clients or third parties.
​
Share Knowledge
Use a matter wiki to build up a collaborative view on the matter.
​
Share the story
Sharedo's powerful chronology features allows you to share the story of the matter amongst colleagues and clients. Giving you the ability to filter or sort the narrative based on points of interest, time or people.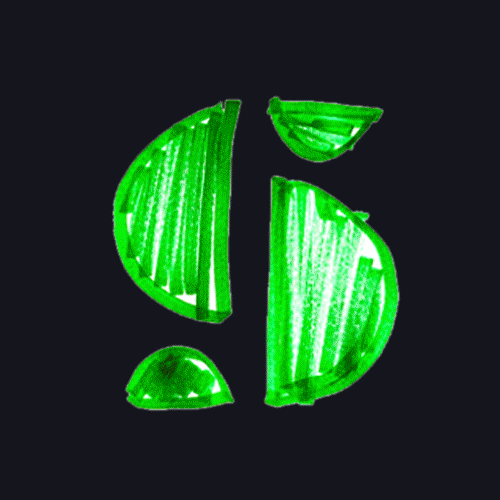 2022 was our biggest period of growth to date
​
More top law and insurance firms chose to switch to Sharedo in 2022 than any previous year in our history.
Here's just some of the new clients we've greeted to the club that we can publicly announce at the time of writing. We can't quite announce some of the firms joining us towards the end of the year just yet, but can't wait to share stories about why our lovely new clients are gravitating to our platform.
Here's what one of our new clients have to say about why they've chosen our platform and the Sharedo experience that's greeted them to the club.
The increasing competitive nature of the defendant insurance market means we must constantly invest in the very best technology to maintain our market share and grow. During the selection process it was clear that ShareDo was the unanimous winner for the entire evaluation team, ahead of all the other suppliers and products in the market. ShareDo is the most important system to enable us to re-imagine how we manage work, automate processes, and enable our legal professionals achieve more.
JOHN PRESLAND, CIO, HORWICH FARRELLY
A NEWSLETTER DESIGNED TO HELP YOUR LAWYERS DO MUCH MORE.
Thank you for reading
We hope you found our newsletter useful and insightful. Please let us know what you think and what you'd like to hear from us about next - we'd love to hear from you.
© 2023 Sharedo - a slicedbread company - Case & Matter Management - Privacy Policy