#3
- October 2022 - The Work Style Edition
HOW TO STYLE YOUR LAW FIRM TO GREATER
SUCCESS
Usher in autumn in style with this season's newsletter of ShareDoMore.
While case management platforms provide real opportunities to reimagine how and where work is performed, forcing your people to work in a style to fit the technology is fraught with problems. Find out about how some of the top global law firms are enjoying the freedom to finding their own work styles to achieve even greater levels of success.
Articles and updates to help lawyers build a better case and do much more.
CHOOSING THE RIGHT WORK STYLE
Within a single law firm there will be many different work practices or styles. Sharedo champions the freedom for lawyers to personalise the platform to suit how they work.
MOMENTUM AND GROWTH IN 2022
With an unprecedented year of growth for the Sharedo platform, find out which top law firms have chosen to join our exclusive club, which shows little sign of letting up.
We run a busy programme of online events throughout the year, including training, user group forums and roadmap updates. Why not check out our upcoming events today.
CHOOSING THE RIGHT CASE MANAGEMENT STYLE
Ben Nicholson
Co-founder, Sharedo
It is not the strongest of the species that survives, it is the one that is most adaptable to change.
​
Charles Darwin
Within a single law firm there will be many different work practices or styles. Different Practice Groups will have different demands for process automation and different levels of process maturity. Some will require highly automated processes and will utilise lower cost resources in order to maintain profitability. Others will be more artisan, require significantly more "lawyering" and hence a require a lighter touch work management approach. Across all practice groups however there will be "must haves" driven by compliance needs or client requirements.
While case management platforms provide real opportunities to reimagine how and where work is performed, forcing users to change their working style to fit enterprise technology is difficult. We are all used to personalising our smartphones to our own way of working and a case management system should be no different.
Hence to manage work effectively our challenge is two-fold. We need to personalise our work management both for individual practice groups and for different users.
The transformative potential of process automation such as greater efficiency, cost reduction, consistency and transparency is clear, but many process management technologies remain difficult to align to the complexities of transaction type characteristics and individual working styles.
The Sharedo execution engine, however, supports the creation, implementation, and management of automated processes for different styles and approaches.
​
Core features of Sharedo that enable this include:
PROGRESSIVE DISCLOSURE DRIVEN AUTOMATION
ASSISTIVE MICROPROCESS DRIVEN AUTOMATION
STRAIGHT THROUGH PROCESS AUTOMATION
COMPETENCY DRIVEN PROCESS AUTOMATION
RISK DRIVEN PROCESS AUTOMATION
SELF-SERVICE DRIVEN PROCESS AUTOMATION
SENSE-AND-RESPOND DRIVEN AUTOMATION
Let's take a look at each of these in more detail.
02 PROGRESSIVE DISCLOSURE DRIVEN AUTOMATION
In this approach, selective actions are disclosed to the owner in a progressive sequence (i.e., step-by-step). By disclosing selective actions progressively, the system hides the complexity of the whole transaction and only reveals the necessary actionable information to the right person at a single point in time. At its core, progressive disclosure is about maintaining focus (mono-focus) on what is relevant and important in each sequence.
​
In addition, this style offers good levels of agility as course corrections or alternative paths can be presented when they are required, as opposed to full disclosure of all actions regardless of relevance to the given transaction. Progressive disclosure focusses on the here-and-now actions rather than the world view.
03 ASSISTIVE MICROPROCESS DRIVEN AUTOMATION
In this approach, the Sharedo feature framework takes the heavy lifting out of work through the configuration of a suite of on-demand micro-processes to augment the productivity of its users.
Furthermore, these features can be enabled dynamically based on key transaction and user characteristics (e.g., transaction stage, SLA jurisdiction, user-competency etc.) to ensure they are highly relevant to the user within the context of a specific transaction type (e.g. a dispute).
This feature framework includes but is not limited to:
​
Automated Document & Email Assembly

Automated Document Bundling

Automated Document Delivery via Email, eSignature, Virtual Data Rooms
Automated Time Recording & Capture

Automated Escalations utilising Chasing Strategies (e.g., email, SMS)

Rules based Approvals

SLA and Key Date Monitoring

Automated Search (e.g., AML, Conflict)

Automated Risk & Complexity Profiling

Dynamic Data Quality Capture and Rules

Transaction Level Budget and Financial Tracking
​
Fundamentally, this is an assistive user-driven approach to the management and processing of a transaction and is particularly effective where the transaction type is specialised and/or user competency is high.
04 AUTOMATION PLUS:
STRAIGHT THROUGHPUT PROCESSING
At the other end of the process automation spectrum is straight through processing (STP), whereby the Sharedo execution engine operates the end-to-end processing of a transaction or part of a transaction, against a framework of rules, only falling back to human intervention by exception.
This approach is particularly effective in predictive, high-volume transactions where margins are thin, and throughput ultimately drives profitability.
05 COMPETENCY DRIVEN AUTOMATION
In this approach, actions are created and assigned based on user competencies that are defined within the Sharedo competency framework.
This approach is much more than sourcing the most optimal resource for an action. It includes the critical analysis of whether the action should be created in the first instance (e.g., approval, remedial, escalation etc.), therefore dynamically reducing waste within any given process within the boundaries of operational best practice.
In addition, this approach evolves dynamically in line with user competency growth (e.g., relaxation of supervision based on competency sign-off).
The idea of self-service seems to challenge many general assumptions that exist relating to customers in that they want more value without the investment of more effort. In reality, however, self-service fulfils a critical need; it provides faster gratification.
​
This approach to work automation leverages the Sharedo persona engine to deliver secure, personalised self-service hubs for external participants to collaborate, exchange artefacts, and communicate within the context of one-to-many transactions, increasing response times and reducing costly process touch-points.
06 RISK DRIVEN AUTOMATION
In this approach, process pathways and action assignments are evaluated and executed based on the risk profile of a given transaction.
​
Fundamentally, the Sharedo execution engine enables the abstraction of complexity associated with uncertainties that are inherent in complex processes by responding to risk driven events which describe the possible state of a given transaction.
This approach not only focusses on value creation challenges but also ones related to value preservation and is particularly effective in complex transactions with increased levels of uncertainty.
At Sharedo, we recognise that the key to a successful digital work management platform is the agility to meet the demands and different working styles of businesses, after all, nature does not turn out her work according to a single pattern; she prides herself upon her power of variation (yeah, I may have borrowed that line).
​
If you want to keep the conversation going, and yes, I love to talk about this stuff, then please do drop us a line.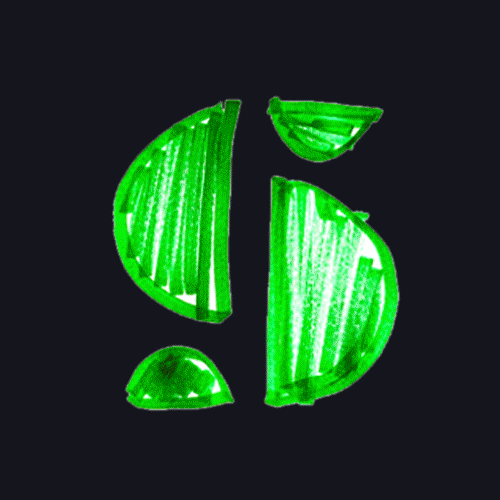 2022 sees our biggest period of growth to date
​
We continue to welcome an unprecedented number of new top law firms to the Sharedo community and momentum shows little sigh of letting up anytime soon.
Here's just some of the new clients we've greeted to the club that we can publicly announce at the time of writing.
Here's what some of our new clients have to say about why they've chosen our platform and the Sharedo experience that's greeted them to the club.
We started talking to ShareDo in 2019, but COVID-19 struck shortly after which meant that IBB had to focus on different priorities for the next couple of years. However, the conversation between ShareDo and IBB Law still continued, and we were delighted to be able to get the project off the starting blocks this year. Through our various discussions, ShareDo stood out not only as a very capable piece of software, but because of the synergy in mindset between our two teams on how the client journey can be improved through the appropriate application of technology.
SAM LUXFORD-WATTS, IT DIRECTOR, IBB LAW
MacRoberts is excited to be working with ShareDo, a strategic legal productivity solution for the whole of the MacRoberts Group. ShareDo, a visionary technology platform, will integrate and operate seamlessly with all our systems, enhance our management of GDPR, add firmwide document automation capability, assist with and maintain our ISO data security requirements, add to our firm and matter data management and processes with low code/no-code workflow, enhance client messaging/information delivery with its strong communication and portals capability, all whilst maintaining Group information barriers. We have been looking at Sharedo for some time, seeing its capability develop to a point where it had become compelling and the only viable proposition to replace our aging workflow system. ShareDo has also been a pleasure to work with and we look forward to the journey ahead with them.
GRAHAM THOMS, MACROBERTS' CHIEF INFORMATION OFFICER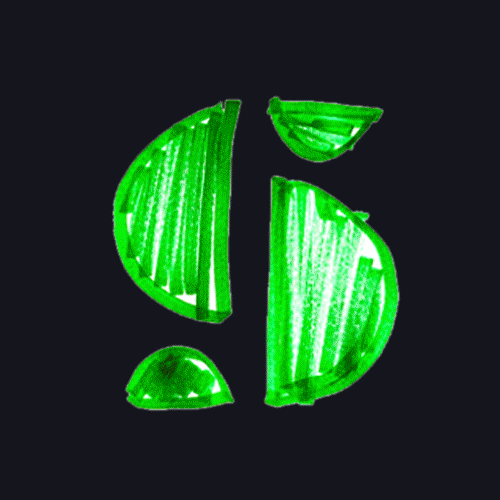 We hope you found our newsletter useful and insightful. If you'd like to see more and receive our regular newsletters, please use the simple form below to give us your email address and consent. Alternatively to tell us more about what you'd like to see in future editions email us at hello@sharedo.co.uk
© 2022 Sharedo - a slicedbread company - Case & Matter Management - Privacy Policy