#6
- October 2023 - The Future Now Edition
THE FUTURE OF LAWYERING
IS NOW
HOW TO STAY AHEAD OF THE COMPETITION WITH LEGAL TECHNOLOGY
In this edition of ShareDoMore we explore how law firms are tapping into next-generation technology solutions to transform their businesses for competitive, operational and end-customer gains.
SHAREDO AND AI:
SIX COMPELLING USE CASES
Sebastian Negreira
Director of Sales & Marketing, Sharedo
I recently found myself deep in conversation with a CIO whose passion for technology and knowledge of artificial intelligence was clearly evident (and in abundance!). Over the course of our discussion around AI's potential, a recurring theme emerged – the absolute necessity for robust systems of record, and the need for platforms like ShareDo in this new era of AI.
AI may still feel like some distant future consideration for many of us. But with a steady release of new AI tools, such as Microsoft's upcoming 'AI companion' Copilot, the need to embrace AI, while safeguarding integrity, is upon us. Right now.
Here's six high-impact use cases where the power of ShareDo's modern and adaptive architecture can be combined with AI tools to achieve better results for your law firm.
01 PREDICTIVE CASE ANALYTICS
By applying AI Machine Learning techniques to historical case data in ShareDo, patterns and insights emerge to enable you to forecast data points such as risk profiles, reserves or awards or even potentially case outcomes. The importance of having clean and usable data makes a huge difference between being able to use these tools effectively, or not being able to use them at all! ShareDo's dynamic data model and data quality rules is designed to maximise the timely input of quality data. You can then leverage models such as Azure ML within your workflows or shortly in ShareDo budgets.
03 INTELLIGENT CASE CONNECTIONS
Many enterprise law firms only identify a business case for ShareDo in some of their high-volume areas of their business. However, the creation of a central and single point of truth for all of your case and matter data is essential for the AI age. ShareDo's extensive databases, paired with AI, can unearths crucial connections between cases. We are all guilty, in every industry, to a greater or lesser degree of "reinventing the wheel" - intelligent case connections in our opinion might at least prompt you not to.
04 INTELLIGENT CLIENT SERVICES
How many people have to phone your firm and sift through large amount of information to know what is happening on a case or a transaction? AI assistants will become a staple of internal user portals and external client portals, for both B2B and B2C companies. By integrating ShareDo's case histories with AI assistants these can be used to instantly address client inquiries, boosting satisfaction while reducing administrative burdens and unnecessary internal or external interactions.
06 CLIENT AND EMPLOYEE SATISFACTION
How many people have to phone your firm and sift through large amount of information to know what is happening on a case or a transaction? AI assistants will become a staple of internal user portals and external client portals, for both B2B and B2C companies. By integrating ShareDo's case histories with AI assistants these can be used to instantly address client inquiries, boosting satisfaction while reducing administrative burdens and unnecessary internal or external interactions.
Using ShareDo as your core business system enables you to understand and interrogate all activities on any given case, alongside the ability to track the cost of every transaction. Being able to mine both case data and billing records enables AI to propose pricing models to your users to effectively balance competitiveness and profitability. This helps remove inconsistent pricing that can impede many firms.
05 OPTIMISING BUSINESS PROCESSES
Continuous process improvement varies significantly across the industry, and many firms implementing core operational systems such as ShareDo struggle to find the time to go back and keep their systems fed and watered. Combining ShareDo's process data with AI spotlights process or underperforming cases that are ripe for automation or intervention. This accelerates operational improvements and enables firms to increase profitability across work-types.
These six use cases represent only a fraction of the system-wide and everyday benefits of combining a case management platform like ShareDo with AI. Having a modern and adaptive system of record at the heart of your business will enable you to harness the power of AI. Without this, you're extracting siloed data or modelling your AI over data that is fragmented and, therefore, ultimately flawed.
To find more on how you can make AI work for your firm, book a demo with one of our experts today to see how we can help accelerate your firm's AI journey.
SHAREDO AND AI WORKING TOGETHER
Here about how AI and case management platforms can work together to help lawyers do more.
MAKING YOUR FIRM
THE MAIN EVENT
Find out why this autumn is shaping up to be another packed season of quality events for top-tier UK firms.
EMPOWERING LAWYERS TO DO MORE
Watch Jennie Strickland-Grogan talk about the extensive support lawyers better manage cases and matters.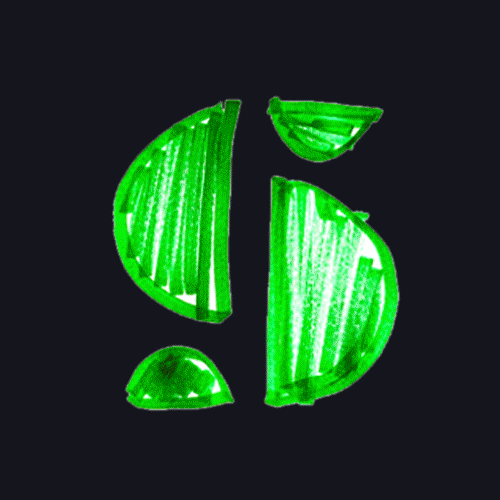 Sharedo quickly becomes a critical part of every firm that chooses it. While the platform will always be the main event, thousands of top-flight lawyers around the world also gain free access to regular face-time with our team of experts to help them achieve superhuman results.
This comes in the form of a busy programme of online events that take place frequently and all year round.

While most events are online, you can also join us face-to-face at several in-person events, including BLTF 2024.
​
All of our events are free to attend and cover a range of topics...
TRAINING
Each month, we run a mix of inspirational and informative sessions to get under the hood of Sharedo and into the detail of how to maximise your businesses performance through the platform.
​
USER FORUMS
Our regular user forums provide the perfect space to come together and discuss your insights to shape the future direction of the platform.
​
ROADMAP UPDATES
These sessions run regularly throughout the year and provide a great opportunity to find out more about upcoming enhancements to our platform.
​
IN-PERSON EVENTS
We get a thrill from sharing our platform with the legal community at live events across the UK. It provides the perfect opportunity to see our platform in action and talk to the team about your specific needs.
We're excited to announce that we've recently published our events schedule through to the end of the year. You can check out some of the events below.
This time, we take a look inside the client experience with Sharedo. Join Jennie Strickland-Grogan, Director of Professional Services, as she walks us through the Sharedo Knowledge Base.

This fully searchable online resource supports firms through their journey with Sharedo, from planning and implementation to ongoing usage.
The Sharedo Knowledge Base is packed with hundreds of articles, videos and useful documents across four key areas of focus...
​
PRODUCT OVERVIEWS
A deep dive into the key concepts and features of Sharedo, covering varied topics such as work management styles, managing collaboration, document management, client and case onboarding, compliance and security and application integration.

MANAGING CASES AND TASKS
​
Learn how to navigate and manage your cases, tasks and documents with ease.

MODELLER GUIDE
​
All the know-how required to configure and deploying hundreds of work types to help your lawyers achieve super-human results.

DOCUMENT TEMPLATE ADMIN
​
Everything you need to construct beautiful document templates to save time and money, without compromising on quality.

The Knowledge Base is just one of several Partnership Resources that all Sharedo users gain access to when switching to Sharedo.
To keep up to date on all things legal technology related, why not check out our diverse range of video content on our YouTube channel, along with our weekly posts on LinkedIn.
Accelerating growth continues into 2023
​
Following on from our biggest year of growth in our history, 2023 sees us continue to welcome more of the top law firms to the Sharedo platform.
While we are unable to publicly announce all of our new strategic partnerships at this time, we're delighted to announce two of our newest members joining the Sharedo club this year.
Here's what one of our new clients have to say about why they've chosen our platform.
DMH Stallard is delighted to confirm that we have selected Sharedo as our cloud based case management and productivity solution for the firm across all of our offices in London, Sussex and Surrey. For the firm to continue to grow it is imperative that we attract the very best clients, partners and staff - deploying the best technology solutions will help us with that.
In recent years we have been on a journey of improving all our firm's technology and after implementing our new Practice Management System in late 2022, our eyes turned to replacing our Case Management System. We worked closely with a consultancy firm to evaluate the market for case management solutions, shortlist, and run a procurement exercise for our new CMS.
Throughout the process Sharedo was ahead of all their competitors in terms of the product capability, their organisation's cultural fit with ours, and their people's clear understanding of law firm' requirements. Where Sharedo particularly stand out is their solution includes full process driven case management together with support for client matter inception, document production and key date management.
RICHARD POLLINS, MANAGING PARTNER, DMH STALLARD
A NEWSLETTER DESIGNED TO HELP YOUR LAWYERS DO MUCH MORE.
Thank you for reading
We hope you found our newsletter useful and insightful. Please let us know what you think and what you'd like to hear from us about next - we'd love to hear from you.
© 2023 Sharedo - a slicedbread company - Case & Matter Management - Privacy Policy